About Sacajawea Healthcare for Pets
Sacajawea Healthcare for Pets is a full-service small animal veterinary hospital providing comprehensive medical, surgical and dental care. We have served the Federal Way community for 30 years and we have been voted "Best Veterinary Clinic in Federal Way" for the past four years. Sacajawea Healthcare for Pets provides a broad spectrum of diagnostic procedures through in-clinic blood and urine testing, the use of external laboratories, and state-of-the-art x-ray and ultrasound imaging.
The hospital includes a surgery suite (including laser), an extensive pharmacy, and a caring environment for your pet. At Sacajawea we work together with you to keep your pet healthy and happy. We truly believe that prevention and a solid wellness program is the best medicine, and we will always strive to provide you with the latest information on preventing disease, slowing the aging process, and adding healthy years to your pet's life. In addition to treating dogs and cats, Sacajawea Healthcare for Pets cares for birds, rabbits, rodents and ferrets. We understand how these exotic pets are also a part of the family.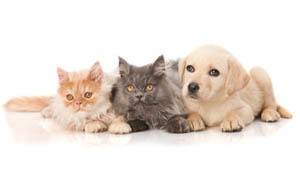 Caring, Consistent, and Thorough
When considering a veterinarian, it is important to evaluate all elements of care the clinic may provide. Compassion, affordable cost, and quality are all important traits, but we aim to provide a level of care that exceeds all expectations.
There is more to life than good health. Your pet's behavior and mental health are important, and we are here to help make your life with your pet happy and rewarding for both of you.